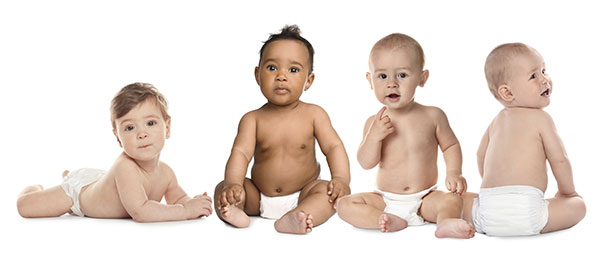 Colostrum's Use in Infant Health
Gao X, Li Y, Olin AB, Nguyen DN. Fortification With Bovine Colostrum Enhances Antibacterial Activity of Human Milk. JPEN J Parenter Enteral Nutr. 2021 Sep;45(7):1417-1424. Gently processed bovine colostrum as a fortifier for human milk enhanced antibacterial activity against pathogens better than bovine milk as a fortifier. The colostrum enhancer was hypothesized to be a potential remedy for neonatal sepsis, and may be due to the high quantity of lactoferrin in colostrum.
ABSTRACT | FULL TEXT
Bierut T, Duckworth L, Grabowsky M, Ordiz MI, Laury ML, Callaghan-Gillespie M, Maleta K, Manary MJ. The effect of bovine colostrum/egg supplementation compared with corn/soy flour in young Malawian children: a randomized, controlled clinical trial. Am J Clin Nutr. 2021 Feb 2;113(2):420-427. The addition of bovine colostrum and egg powder to complementary feeding in Malawian infants resulted in less linear growth faltering. This trial was registered at clinicaltrials.gov as NCT03801317.
ABSTRACT | FULL TEXT
Barakat SH, Meheissen MA, Omar OM, Elbana DA. Bovine Colostrum in the Treatment of Acute Diarrhea in Children: A Double-Blinded Randomized Controlled Trial. J Trop Pediatr. 2020 Feb 1;66(1):46-55. Bovine colostrum is effective in the treatment of acute diarrhea; it can be considered as adjuvant therapy in both viral and bacterial diarrhea to prevent diarrhea-related complications.
ABSTRACT | FULL TEXT
Li Y, Pan X, Nguyen DN, Ren S, Moodley A, Sangild PT. Bovine Colostrum Before or After Formula Feeding Improves Systemic Immune Protection and Gut Function in Newborn Preterm Pigs. Front Immunol. 2020 Jan 30;10:3062. Bovine colostrum feeding ameliorated the detrimental effects of formula feeding on systemic immunity and gut health in preterm newborns, especially when given immediately after birth.
ABSTRACT | FULL TEXT
Brunse A, Worsøe P, Pors SE, Skovgaard K, Sangild PT. Oral supplementation with bovine colostrum prevents septic shock and brain barrier disruption during bloodstream infection in preterm newborn pigs. Shock. 2019 Mar;51(3):337-347. Early oral supplementation with bovine colostrum prevents septic shock and ameliorates brain barrier disruption and neuroinflammation during bloodstream infection in preterm pigs. Bovine colostrum supplementation may improve resistance against systemic infection in immature, immune-compromised preterm infants.
ABSTRACT
Li J, Xu YW, Jiang JJ, Song QK. Bovine colostrum and product intervention associated with relief of childhood infectious diarrhea. Sci Rep. 2019 Feb 28;9(1):3093. A review of five randomized clinical trials, researchers found that bovine colostrum and related products have a significant benefit in reducing the frequency and relieving the symptoms of childhood infectious diarrhea.
ABSTRACT | FULL TEXT
Sun J, Li Y, Pan X, Nguyen DN, Brunse A, Bojesen AM, Rudloff S, Mortensen MS, Burrin DG, Sangild PT. Human milk fortification with bovine colostrum is superior to formula-based fortifiers to prevent gut dysfunction, necrotizing enterocolitis, and systemic infection in preterm pigs. JPEN J Parenter Enteral Nutr. 2019 Feb;43(2):252-262. Bovine colostrum is superior to formula fortifiers when added to human donor milk to support gut function, nutrient absorption, and bacterial defense mechanisms in preterm pigs. Because intact bovine colostrum is rich in nutrients and bioactive factors and protects against NEC in preterm pigs it is hypothesized as a way to optimize the composition of nutrient fortifiers for preterm infants fed human milk.
Juhl SM, Ye X, Zhou P, Li Y, Iyore EO, Zhang L, Jiang P, van Goudoever JB, Greisen G, Sangild PT. Bovine colostrum for preterm infants in the first days of life: A randomized controlled pilot trial. J Pediatr Gastroenterol Nutr. 2018 Mar;66(3):471-478. Infants who were supplemented with bovine colostrum received more enteral protein and tended to reach full enteral feeding earlier than infants receiving pasteurized human donor milk or formula during the first 14 days of life. Bovine colostrum as a supplement to mother's milk is both safe and feasible.
ABSTRACT
Rasmussen SO, Martin L, Østergaard MV, Rudloff S, Li Y, Roggenbuck M, Bering SB, Sangild PT. Bovine colostrum improves neonatal growth, digestive function, and gut immunity relative to donor human milk and infant formula in preterm pigs. Am J Physiol Gastrointest Liver Physiol. 2016 Sep 1;311(3):G480-91. The preterm pigs fed bovine colostrum (BC) showed higher body growth, intestinal hexose uptake, and transit time and reduced diarrhea and gut permeability, relative to pigs fed donor human milk (DM) or infant formula (IF). Relative to IF pigs, BC pigs also had lower density of mucosa-associated bacteria and of some putative pathogens in colon, together with higher intestinal villi, mucosal mass, brush-border enzyme activities, colonic short chain fatty acid levels, and bacterial diversity and an altered expression of immune-related genes (higher TNFα, IL17; lower IL8, TLR2, TFF, MUC1, MUC2); values in DM pigs were intermediate. Severe necrotizing enterocolitis (NEC) was observed in >50% of IF pigs, while only subclinical intestinal lesions were evident from DM and BC pigs. BC, and to some degree DM, are superior to preterm IF in stimulating gut maturation and body growth, using a gradual advancement of enteral feeding volume over the first 11 days after preterm birth in piglets.
Sty AC, Sangild PT, Skovgaard K, Thymann T, Bjerre M, Chatterton DE, Purup S, Boye M, Heegaard PM. Spray Dried, Pasteurised Bovine Colostrum Protects Against Gut Dysfunction and Inflammation in Preterm Pigs. J Pediatr Gastroenterol Nutr. 2016 Aug;63(2):280-7. Spray drying and pasteurization of bovine colostrum decreased the concentration of transforming growth factor-β1, -β2 and increased protein aggregation. All of the 3 BC (native, spray-dried, pasteurized/spray-dried) groups had reduced necrotizing enterocolitis severity, small intestinal levels of IL-1β, -8, and colonic lactic acid levels, and increased intestinal villus height, hexose absorption, and digestive enzyme activities, relative to the formula group. All of the 3 BC diets stimulated epithelial cell migration in a wound-healing model with IEC-6 cells.
ABSTRACT
Shen RL, Thymann T, Østergaard MV, Støy AC, Krych Ł, Nielsen DS, Lauridsen C, Hartmann B, Holst JJ, Burrin DG, Sangild PT. Early gradual feeding with bovine colostrum improves gut function and NEC resistance relative to infant formula in preterm pigs. Am J Physiol Gastrointest Liver Physiol. 2015 Sep 1;309(5):G310-23. Early feeding of pigs with formula induces intestinal dysfunction whereas bovine colostrum supports gut maturation when mother's milk is absent during the first week after preterm birth.